About Us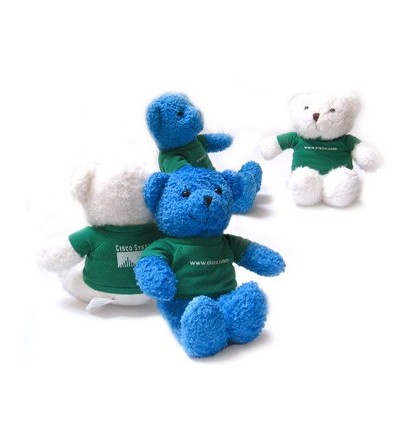 Below10dollargifts
 is a Unique Corporate Gifts company in Singapore that stands out from other vendors because we believe that premium gift items and corporate gifts are vital marketing tools. Thus, it should be on par with your company's image, marketing direction and/or objectives. If you are looking for innovative, one-of-a-kind and cost-effective custom made gift ideas that tie in with your marketing campaign and set your company or product apart from others, you have come to the right place. Our commitment is to make your busy work life as stress-free as possible with our custom made gifts. Established in Singapore in 2002, 
Below10dollargifts
 believe in creating effective marketing gift ideas for your company, be it for a Corporate Premium Gift, a Product Launch, Road Show, Exhibition, Dinner and Dance or any other event or occasion. We have worked on custom made gifts and personalized corporate gifts for over 100 MNC Clients in Singapore and Asia, our timely delivery and unrivalled reliability proves that you can order with us with complete confidence, whether you need to split shipments to various offices around the world or deliver to an event locally and/or internationally.
Below10dollargifts
 is a Singapore corporate gift company, we have a passion for creating eye-popping and promotional corporate gifts which allows you to maximize your business marketing effort. We seek to provide gifts solutions that will WOW your target audience away and make every utmost effort to meet your expectations and more. We customize premium gift items that speaks loudly and fondly of your business. Whether you need personalized corporate gifts for exhibitions, customer recognition, staff incentives, sales promotion or new products launch. We believe that unique corporate gifts have been shown to be one of the most cost-effective mediums - providing tangible recipient engagement and unrivalled longevity- with appropriate personalized corporate gifts, it will continue to convey your message even after other forms of marketing tools have been forgotten. With 12 years of experience in the corporate gifts industry, along with offices in Singapore and China Yiwu, we have partnered with more than 500 different manufactures all over China. 
Below10dollargifts
 is a strategically structured, one-stop creative premium gifts solution provider. You can depend on us for innovative and unique corporate gifts, creative design, good quality control and efficient logistics distribution which will be fully taken care of. Our Vision is to provide feasible and premium custom made gifts that are effective marketing tools which reflects your company and distinguishes your product apart from other companies, all at an affordable price. Convey to us your ideas and objectives and we will transform them into reality with our promotional corporate gifts. With our custom made gifts it will definitely impress your clients with your company images and/or messages. Some of our notable clientele include Citibank, Motorola, Prudential, AIA, AXN, Triumph, SONY, Nvidia, STB, TNT, OCBC, Yahoo, Paypal, Deutsche Bank, DSM, Zebra, Nokia Siemens Network, DHL, SIM, UPS, JTC, SLS, UOB, NTUC Income, NTUC Club, Fitness First, HSBC, Toyota... and many more since 2002 with many reputable MNCs clientele in the Asia Pacific Region. This website offers a glimpse into our premium gifts portfolio, these premium gift items will give you an idea of what to expect on the work quality for your upcoming marketing or promotion gift. That being said, every company is different, and we understand the importance of that. That is why we strive to constantly come up with unique corporate gift ideas to suit to your every need. We provide digitally rendered visuals of gift ideas for your reference before you make any decision. Our dedicated team are always ready to exceed your expectations at every step of the way of the process; from designing,  to proposing, to producing, to ensuring quality and the delivery of the personalized corporate gifts. You can be rest assured knowing that we take care of your every need from start to end. We also believe that packaging methods is important to enhance the corporate gifts perception value.